Please follow and like us:
Florence Kamaitha, a 6th born in a family of eight, more popularly known as the "Pad Heaven Lady" found her calling in a unique vocation, creating a sanitary towel brand that would "Keep Girls in School, One Pad at a time." This came about before the government's pledge to offer free sanitary towels to public schools. After experiencing an unusual situation when she had accompanied a friend to visit her brother in a boarding school located in Thika County, Florence had noticed much to her dismay that only boys were to be seen at the playing grounds. Perplexed she inquired as to the whereabouts of the girls, only to be told, as it was that time of the month, that most girls were unable to afford the sanitary towels and as a result, they stayed home until their cycle was over.
Florence who was working at the Serena Hotel then as a reservation and sales person, and previously had dabbled her hand in the construction industry, could not stand this. Affected deeply, she made a resolve to be an agent of change and be a part of the solution. She was ready to leave her 4-year career in the plush five star hotel to focus on what she had discovered to be her calling and leave a mark in the Kenyan market with her noble intentions. With that, she resigned in 2009, and together with friends began to put a plan in motion on how to support the girl child.
Her initial plan was to raise enough money, Ksh.30,000 to be precise, buy sanitary towels for the girls in that particular school, support them for a year and possibly look into a long term solution for them. The important thing though was to start! She began by talking to close friends and friends of friends to raise support. Her passion and enthusiasm for the project had all her friends buying into her idea, as the cause was noble. After a month or two of lobbying she managed to raise a decent amount and was able to buy six months' supply of sanitary towels for the school in Thika, much to her amazement and the delight of the teachers. Seeing the smiles on the girls' faces warmed her heart greatly, assuring her that she was indeed in the right direction. A week later the neighbouring school in Thika called upon her to do the same for them. Realising that her noble gesture was growing beyond her, she decide to take her campaign public. She launched a campaign on Facebook for girls, dubbed "Keep Our Girls in Class, One Pad at a Time". The campaign ran for a month and was a stunning success, for she received Ksh.100,000 from well-wishers and friends. Ever since, marketing her business has been purely through social media and word of mouth.
Having made up her mind to pursue this noble cause, Florence took to more than just buying sanitary towels. She started by visiting all the local schools in Thika town to gain a better understanding about the needs of the girls she was seeking to support. She discovered that not only do the girls needed sanitary towels, but they also lacked panties because most of them did not even own a single pair. As her heart grieved, she decided that she would not only buy the sanitary towels but will also purchase panties. Florence developed a care package that included two packs of sanitary towels and a pack of three panties for each girl. Later on she realised that because menstrual hygiene is less and less discussed about in schools and in open spaces, the girls are shy to talk about it. She then wrote Path to Womanhood, A Guide to Menstrual Management for School Girls, a menstruation management booklet detailing the importance of hygiene and what to do when you start your menses unaware. All this she included in her care package and distributed freely to all the local schools in Thika town. Thanks to the well-wishers and friends, she managed to do this for a period of six months before her funds ran out. By then she had received traction and for the remainder of the year, she knocked on doors of both corporates and SMES who accorded her support. For an entire year, she was able to successfully sustain the campaign, but after that she started to think more strategically. Knocking on doors had been an exciting experience, but it could be tiring too. She needed something tangible that could sustain the campaign, create employment opportunities for others and also provide for her economically. That is how Pad Heaven came about!
Pad Heaven was born out of a need to create a sustainable vision for "Keeping Girls in School, One Pad at a Time" without soliciting for funds on social media and appealing to corporates and NGOs for support. Florence had the vision but she needed the how, and so the experiments began. Her first attempt, after the much needed research, was on manufacturing reusable washable pads; a brilliant initiative which kept her organisation running for two years. Having partnered with the Langata Women's Prison, Nairobi, she worked with the women to manufacture the washable sanitary towels and successfully distributed them to schools, communities, NGO, Corporates, CBOS and communities. Being the solution to a problem in the society definitely gave her something to smile about. However she encountered a challenge with the reusable pads. She discovered even though her idea was good, that water was lacking in the schools and slum areas which constituted a large percentage of her clients. She needed to go back to the drawing board, which led her to come up with a method of producing sanitary pads from left over banana stems, otherwise an agricultural waste product. The product is both biodegradable and environmentally friendly. Her vision as she set up was to empower women by creating local jobs for them, break their stigmatization during their period and specifically reduce the amount of girls dropping out of school by 15% within five years. All this to be achieved through the use of materials that would otherwise have been considered waste. As we speak Florence has just gotten a prototype that can be tested. It has taken them almost a year to get the product, and though she's very satisfied with the result as it is, they are still perfecting the process.
When Florence first launched her initiative, she had no idea where it would take her. She hadn't planned to be the entrepreneur she was finding herself to become. Further to that she wasn't prepared for what entrepreneurship entailed, and as a result she found herself grappling a lot with the nitty gritty of the everyday struggle of starting a company. Looking back she wishes she had focused all her time, energy and resources to researching more on running a business in Kenya. She remembers one harrowing experience. She was applying for a grant for her re-usable sanitary towels initiative, and that came with a lot of requirements. She got a partner on board who already had systems running in his organisation. Months later she realised she had been swindled and conned of every penny worth her time. This was one of the hardest lessons she had learned yet in the business. The power of partnerships! They can make you or break up. Another hard lesson that came her way happens to be the fact that she is a woman. Unfortunately, not many people in Nairobi have faith in a woman entrepreneur. Most people would ask her if there were any men in her team. Sometimes she would be at a loss on how to respond and that would cost her business. Eventually she found out that many decision makers are more willing to bank their investments on men run companies than women led ones. A problem she hopes to curb by building a network of women entrepreneurs and a platform to match their businesses with investments.
One time when she had just begun her major distribution of the re-usable sanitary towels, she encountered a mass production problem. An organisation had ordered a batch of 1,000 reusable sanitary towels and wanted them in two days. Florence remembers sitting with her team for two nights straight without sleeping to try and finish the order! It was both exciting and frustrating, as her machines broke down in the process, two of her staff were unavailable and getting someone last minute proved impossible. They managed to deliver though. It was the hardest order ever!
However all has not been awry for Florence Kamaitha who considers herself a change maker, a girl champion and an entrepreneur. Over her entrepreneurship years, the 34 year old, YALI alumni has received numerous awards for her innovative ideas. She is a Mandela Washington Fellow 2014, A Vital Voices Fellow 2015, a recipient of the Heroes Award by Nation Media and the 1000 Tony Elumelu Entrepreneurship Programme grant. She was also selected as a Top 10 Innovators in the World by LAUNCH Nordic Materials in September 2015. She also published Path to Womanhood, A Guide to Menstrual Management for School Girls, the first Menstruation Management booklet to be distributed to school girls going through puberty that covers pain management, hygiene, diet and menstruation. In addition to that she serves in the Technical Working Group of Menstrual Hygiene Management by the Ministry of Health in Kenya as well as in the Discharge Board for the Langata Women's Prison, Nairobi.
The first menstruation management booklet to be distributed to school girls going through puberty that covers pain management, hygiene, diet and menstruation.
Menstrual Hygiene kits for school girls include 6 washable pads, 3 pairs of panties, one face flannel, and a booklet.
Her biggest lesson throughout her journey has been the need to be very keen on whom she partners with. She got really burnt by this and urges every woman in the entrepreneurship sphere not to rush into a partnership without doing due diligence and laying down serious rules. When she is not distributing sanitary towels, or looking for prototypes, Florence who is a golfer finds calm and peace of mind playing the game. She also enjoys her wine, and loves to travel with her friends.
Currently Florence has a team of seven women, all of whom are ex-cons at the Langata Women's Prison, Nairobi. A firm believer in second chances, she is convinced that there is life after prison. That is why she solely hires women from prisons. As she looks back, Florence credits most of her success to her determination, consistency and passion to what she does. She remembers the girls' smiles when she first began this initiative. Every time she feels like giving up, she remembers that she changed a girl's life somewhere; so she wakes up and lives to fight another day.
The best part of being an entrepreneur for Florence is the fact that she is her own boss. Her advice to other entrepreneurs out there is to get a mentor early enough, someone to bounce off ideas with. She feels that had she had a mentor, maybe her journey would not have been laced with as much difficulty as she had encountered. Another tiny piece of morsel she shares is, "Do not second guess yourself," as this will only cause you to be discouraged and eventually fold your business.
The E-Myth by Michael Gerber remains her favourite entrepreneurship book of all time. Of women who inspire her, her mum takes the cake. Her brother also inspires her, and anytime she feels like throwing in the towel, they both provide her the much needed support and encouragements. In ten-year time Florence sees herself running a successful empire with branches in more than three African countries and employing 500 women.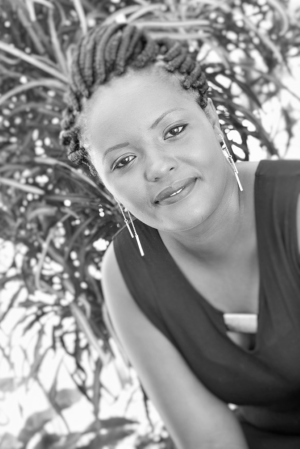 Did you enjoy this story? Post a comment below and on Twitter #MKAZI. 
We like to hear from you. 
Contact / follow Pad Heaven
EMAIL|WEBSITE|FACEBOOK|TWITTER
Comments
Comments