Please follow and like us:
Every successful entrepreneur started somewhere. There's no "magic pill" that effortlessly launches you out of your cubicle confinement and into the wonderful world of entrepreneurship. For some, the dream to be your own boss grows for a long time, even years, before it finally comes to fruition. The truth is, great success in business grows from just one, tiny seed. Mugethi Gitau is one such entrepreneur who never saw it coming. Her path to self-employment wasn't based on a great desire to build a business; rather it was borne out of necessity. After 15 years working for various organisations, she had reached the proverbial ceiling of how much more she could grow and earn in her career. As a result she sought to leave gainful employment and turn a long time passion of hers into profit, thus launching Mugzies Naturals, a company that manufactures natural products for hair, body and lips.
The Natural Journey
On meeting Mugethi, the first thing I notice is her hair; and her punctuality comes in at a close second. It's hard not to stare, as her hair is well maintained, has volume and truthfully a length to die for. For a minute I just stare at it, asking her if it is real. Much to my humour, she pulls a strand to prove that she has no synthetic weaving of some sort and it really is her hair. After we take our seats and order our breakfast, I ask her how she started. She proceeds to tell me that her natural hair journey began in 2011. After suffering massive damage from chemical hair, that had reduced to brittle and thinned out hair due to the overuse of chemicals, she had cut it all, with the intention of never putting chemical in her hair ever again. However with her decision came the struggle to maintain her hair. Back then society had not fully embraced the natural revolution like it has today. Some if not majority of people found natural hair to be unkempt and would constantly ask her why she always looked homeless!
That notwithstanding came in her second challenge, finding the right products for her hair. Once more the market was not flooded with information and products and finding something that actually worked for her hair was very hard. Also there were no salons that knew what to actually do with natural hair. Maintaining this new change became a struggle. She undertook extensive research online on natural hair, and after three years she started to produce her own hair products for her personal use. The change in her hair was so obvious that her close friends and friends of friends began to ask her what she was using on her hair, to which she would always respond "My own product." When requests became consistent, Mugethi realised that she had a product that was worth trying out beyond her personal circle. She decided to turn her personal hobby into a business, opening it to the wider market of the public.
With the initial fear and hurdles, the learning curve was so great Mugethi came close to failure so many times, more times than she could count. On numerous occasions she felt like throwing in the towel. Instead of giving up she started to develop a sense of passion, motivating and educating herself to reach greater heights and income. She started her business with Ksh.3,000, a few left over ingredients of the essentials oils that she had bought previously for her personal use, a sufuria (cooking pot) and a hand mixer that she had in her house but never used. With the money, she bought essential ingredients needed to create hair butter, put them in her sufuria and mixed them with the hand mixer. Out of that she produced two jars of hair butter which she sold the next day. Later in the evening she got another order for three more jars. By the end of the week, she had sold 20 jars of her hair product, and in a month she had sold close to 100 jars. Not so bad for a start huh?  Her desire to build, create and learn had surpassed her fears. To date Mugethi is one of the top leaders in the natural arena, offering a wide variety of products which include hair butters for natural hair, body butters, beard cream, Bentonite Clay, essential oils for the hair and body, shower bath bombs and her latest and top selling product, lip balms. Her clients range from the personal friends to friends of friends. She has also been engaged by corporate companies for her Muzies Gift hampers, which when purchased include all her products. Some of her clients include Safaricom, Sankara Hotel, employees of BBC Ltd, Airtel, UBA Bank, Wylde International, just to mention but a few. All this in just 10 months of business.
So how did she do it?
Other than her passion and drive and the need to sustain herself and her child economically, Mugethi discovered the power of marketing, especially on social media. This has been her greatest tool. When she first put her products on social media creating an online presence, she realised that when she did a post, she would get an order, and the days that she neglected to post and engage the social world, no one made an order. She then invested in enhancing her digital footprint and thus ensured daily orders. Other than that, she discovered other avenues to market her products, some of which include the famous K1 Flea Market every Sunday and purchasing tables at relevant events like the Kurlly Diaries 5-year Anniversary. She made herself visible by joining every natural community, thus gaining trust from the public. In addition to marketing, the pricing of her products is her second most important tool. Currently she is one of the most affordable in the market, and as this does not negate the quality of her products in any way, she has managed to stay on top of the game. Her lip balm, hair products and beard cream produced quite a sensational stir in the digital world, giving her another fair advantage, propelling her business to an imminent success if you may.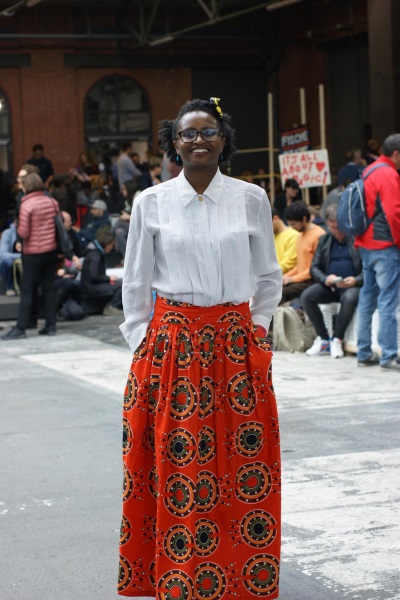 However all has not been rosy for the 35-year old mother of one. She met her initial challenge when she was founding the business. She had come together with two potential business partners, but that did not work out and they ended up going their separate ways, leaving Mugethi to go back to the drawing board. This set her back quite a bit. When she jumped the partnership hurdle came the financial barrier. The business is capital intensive and as Mugethi was unemployed, it wasn't easy to get financing. Banks were unwilling to wager on her, calling her business a gamble since its success rate was undetermined. With no financing backup, she was unable to start on the medium scale level that she had envisioned, and was forced to produce at a very low scale whereas her competitors thrived on mass production. This continues to be a challenge even though her business has picked up. She still produces in very small quantities, which in turn makes the cost of packaging more expensive than she intended. Most packaging companies do not produce in small quantities, therefore charging her a high cost to meet their margins. Human resource also piled up in her array of challenges. Having the right team to work with proved difficult in the initial stages. As a start-up she needed someone who understood where the company was at, was patient enough to grow with the company, and with a good work ethic to top it off. She interacted with a few candidates who responded to a job offer she had posted on social media. Much to her dismay, none of them fit the bill. She stopped looking for a while, resorting to working on her own as she figured her business out. It was a wonderful moment of serendipity when one of her customers – Kendi, came to pick up her order and Mugethi happened to mention that she was having trouble recruiting an intern. That very day Kendi sent her an application and it turned out that she was the perfect fit. Together they worked for a while until Kendi had to go back to school to finish her studies. Later, when she was looking for a person to join the business full time, a friend recommended Anna, and in the first 15 minutes of their interview, Mugethi knew that Anna was going to be a great fit for the business. Together they run all the aspects of the enterprise with the occasional rider they outsource for delivery of raw materials.
On the onset she suffered logistical challenges as well. When she first started her online store she was not ready for the number of orders that trickled in on a daily basis, more so, she hadn't anticipated the delivery nightmares that came with it. Sometimes her rider would be arrested by the police, delaying deliveries; sometimes unavoidable circumstances would happen. For a while her deliveries were always delayed, and customers would get what they ordered for hours later or the next day. In turn some would eventually move on and buy other easily available products. It was also very expensive to use a rider for the farther locations like Mombasa Road, Thika Road. Places like Ngong and Rongai were a no no. She however curbed this challenge by having pick-up points in central locations, and informing her clientele that deliveries would only be done on specific days of the week at specific times. She also switched from courier to personal deliveries. "Every challenge I'm faced with becomes a greater experience of learning my true power," Mugethi says as she takes a minute to ponder just how far she has come. What once felt like a behemoth of a mountain now no longer looks like that, because she took one tiny step daily, consistently, and now she is on her way to the top of the mountain.
For her products Mugethi uses shea butter base for most of the butters; a superior moisturizer that repairs, soothes and softens. For the skin products she uses cocoa butter which, among other properties, heals and repairs the skin; including stretch marks, scars and wrinkles. Coconut oil has the unique property of penetrating the skin or the hair follicle and working from within. It also maintains hair volume by preventing protein loss. Castor oil is a great anti-aging oil, and on the hair it thickens and can help regain hair after hair loss. She also uses essential oils as well not only for the divine smell but also for their healing, stimulating and anti-microbial properties which help the products to stay fresh for longer.
When she is not spending all her time in her kitchen mixing body and hair butters, Mugethi likes to do yoga to unwind. This helps her to clear her mind and gain clarity especially during low seasons. She also loves to read and write and is working on an anthology of poems – a short collection. Crocheting is also one of her best hobbies. She can be spotted on rainy days, curled up on her sofa, crocheting warm items for her son and herself. The lessons she has learnt in her 18 months in business are plenty, but to sum it up, her favourite has been the importance of feedback, so much so that Thursday is time for feedback on her social media platforms. This way she is able to evaluate weekly what is working for her customers and what is not. Taking the time to listen in such a way has allowed her to improve her service, thus growing her client base. "Constructive criticism is very vital for any business," she says. With it, she has learnt to propel her business forward.
In five-year time, Mugethi sees Mugzies Naturals products having a wider reach in five African countries, which include Rwanda, Zambia, Tanzania, Uganda and Nigeria. For her, this is just the beginning.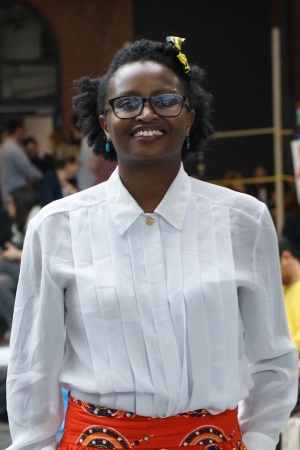 Did you enjoy this story? Post a comment below and on Twitter #MKAZI. 
We like to hear from you. 
Contact / follow Mugzies Naturals
EMAIL|WEBSITE|FACEBOOK|INSTAGRAM|TWITTER
Comments
Comments