Please follow and like us:
From afar, Jeri Furahah Muchura looks like your ordinary millennial. Trendy, fashionable and stylish, with a swag that only they can understand. As a former model, a guest comedian for the highly acclaimed Churchill Show, a TV and radio presenter, Jeri sure did live a full life. As the odds would have it, life got the best of her and left her struggling with a severe case of depression. During her dark days, Jeri attempted suicide three times. After the third suicide attempt she decided that maybe, just maybe, her life was meant for something more. Jeri tells us how she picked up the shattered pieces of her life, pulled herself from the snares of depression and started from ground zero. She is now the proud owner of a successful business with two distinguishing local awards and one international prize tucked neatly under her entrepreneurship belt.
Business was never on Jeri's radar. Growing up, she had always wanted to be a traffic policewoman, for she admired the power they carried around with them. All a policeman needed to do to stop a car was simply raise a hand, and that would bring the traffic to a halt. That was really cool! Her hopes were dashed when her father told her about the gruelling training she'd have to undergo to become one. Just like that, her hopes and dreams of being a traffic policewoman came tumbling down. After form four she wanted to be a model. She participated in the Miss Tourism Kenya 2001 contest and emerged as one of the runners-up. Thereafter, she did various TV commercials, billboards advertising and fashion shows. Later on she got did a TV show dubbed The Weekly Show, which gave her more traction and got her a stint in the Churchill Show. After that she moved on to radio, where she hosted a drive time show for a while, which paved her way into the production and research areas of TV and radio shows.
The Gift that Started it All
She stumbled literally into photography. The day after her third suicide attempt, she received a package. It was a camera sent by her mother-in-law. It wasn't something she was expecting, but she began taking photos of her babies and sending to her mother-in-law. Soon she took to photo taking of almost everything in view, learning and experimenting with the camera. She took photos daily with different creative angles and shades.
Months later an international company held a workshop for photographers in Kenya. To be a part of it, a photo submission was required. A friend of Jeri's sent in some of the photos she had taken of her babies, and she was accepted into the program which ran for a few weeks. Upon completion, they had a photo exhibition competition. Jeri participated, came in second place and won a camera! Her first Pro camera! This was just the beginning!
Weeks later she got a job with the Star Newspaper as a society photographer, attending high end events and taking photos. She put into application everything she had learned from the workshop and worked hard developing her photography skills. This short stint at The Star gave her the much needed confidence with her work, and she began to think seriously about her career as a photographer. Six months into her new job, another opportunity arose. Safaricom was running a photo challenge labelled 'Capture Kenya 2014' and her editor submitted her work. She had not discovered her niche as photographer then, but she had graduated from taking photos of babies to grown-ups, scenery and abstract; trying to find her place in the industry. Safaricom liked what they saw, and she was asked to submit three images. Two months later, she was called with the news that she was one of the finalists in the competition; along the greats like Osborne Macharia, Kevin Ouma, Amunga Eshuchi and Sebastian Wanzalla! Having done photography for less than a year , this was a tad surreal for her. In the competition final, three of her photos were selected and found their way into the Safaricom Calendar. Thus began her entrepreneurship journey in the wonderful world of photography.
In 2016 a friend from Cameroon sent her a link of a photography competition, which she turned down despite her friend's insistence. She did not feel confident enough to engage in an international competition. Further to that, she felt that she was only beginning her journey and was unable to play in the same field as the greats out there. The deadline came and passed, much to Jeri's delight, but her friend would not relent! Two weeks past the submission date, she once again sent the link to Jeri. The deadline date had been extended, giving room for more submissions. Resigned and to stop the mocking from her friend, Jeri sent two of her photos and completely forgot about it. She later on received an email from the international panel, asking for a better resolution of the photos she had submitted! Not knowing what photo exactly she had sent in, she worked on two different photos and sent hoping that the original one was in there! Two months later she received a call saying she was the winner of the Professional Category of MyAfrica Photo Competition of the highly acclaimed and coveted Mo Ibrahim Award; with a cash prize of USD 10,000! Her journey had been firmly laid and set for her. All she had to do was walk in it!
Finding Her Voice
During her journey especially as a mother, Jeri discovered that many times women tend to forget how they look. They neglect themselves as they carry on with the day to day duties of motherhood, being a wife, and somehow they get lost in the process. "We put ourselves last. We base our looks on how society portrays us, and more often than not we fail to portray the true picture of ourselves," she said. With that in mind, she decided to be a portrait photographer, with a focus on the woman. "A woman, in her raw elements without conforming to society is amazing in all her forms," she said passionately. By taking photos of women, she wanted to show them that in whatever state or season they are in, they are still beautiful, they are loved and valued, they are important!
With the 'what' in mind, the challenge came on the 'how', but not for long. During one of the photography events, Jeri met a woman who eventually became her mentor. Sue Bryce, an international photographer with 25 years of experience making women look and feel beautiful. Sue is also an expert in glamour photography and the world's most celebrated and sought after teacher of photography and the business of photography. A self-taught award winning portrait photographer, Sue pushed through her fears and perceived inadequacies to build a thriving photography business from scratch and she has dedicated her time to teach other female photographers to do the same. Under her mentorship, Jeri found her aha moment and began to do pictures in her style.
This style of photography attracted more women, who desired to have glamour and portrait photos for themselves. As a result of being a female photographer, she found herself getting requests from the Muslim community as well. Brides would contact her to take glamour photos of them, before and even during their wedding. This gave her enough traction and soon, she began booking more Muslim weddings. In line with the glamour photography, she became a wedding photographer too. Jeri has since shied away from event photography though, as she wants to focus on women portraiture and photograph women through all seasons of their lives.
Jeri has made it her mission to do a CSR activity for the community every year. In 2016, she partnered with Diana Aketch to do a glamour photoshoot for cancer survivors. Her inspiration for doing this stemmed from her own personal loss. She had lost her mother in 2010 to bone cancer. During her final days, Jeri had wished to glam her up and to take beautiful photos of her, but never got the chance to do so. In the same year she did a campaign dubbed 'Beyond Colour' focusing on persons living with Albinism. She glammed them up, took their pictures and told their stories through photography.
Glamour photos/portraiture is exciting. An experience Jeri believes every woman should have at least once in her life, if not every month. Depending on her client's personality, Jeri is always ready with a theme setup at her studio. Her themes range from tea party, to wine party complete with hors d'oeuvres and bites. She also comes complete with a glam squad consisting of a makeup artist, a hair stylist and a wardrobe stylist.
"We focus on the woman and all her looks in her entirety. So that by the time a woman walks in and hangs out with me, we shake loose and let go and be free! Then we do the photoshoot!" she tells me, her eyes shining with passion. "We want them to remember how they are treated, to remember the experience. The chance to be a woman and just be. This is usually so much fun, and laughter always carries the day!"
Setting up thankfully was easy. Having gotten her first camera from her mother-in-law, and a second one as an award, she was way into a fully-fledged business. After the Safaricom Challenge, coupled with the cash prize from the Mo Ibrahim Award, she had enough capital to set up her business without any challenges. A friend, who happened to have some office space was willing to share. On business licences, due to the e-Citizen revolution, the process of registration of Photos by Jeri was easy and fast. And for her business website, her husband, a web designer, put it up for her at no cost. When it comes to accounting, her accountant friends are always ready and willing to help her. Business is all about partnerships she muses, and she has learnt to work with the resources around her and maintain her relationships trusting and leveraging on their goodwill.
Social media – namely Facebook and Instagram – has been the most valuable marketing tool for Jeri's work. Also word of mouth has worked for her greatly. Since she began her business, she hasn't ventured into the heavy duty advertising which includes TV, billboards, magazines, as the two social media platforms have greatly worked for her and brought her a steady flow of customers.
On Challenges, Role Models and Business Tips
Being a female photographer carries challenges of its own. Her photography style poses as a major challenge as well. In most – if not all photo studios, doing a photo shoot is a walk in. For her however, she likes to create an experience, as explained earlier, and does not compromise with that. Pricing is another challenge. Since the industry is flooded, most people find her prices a tad too high; resorting to cheaper alternatives. In the past she has experienced burnout – every budding entrepreneur's problem – as she tried to juggle too many things such as weddings, documentaries, portraiture, putting structures and systems in place, and balancing all that with family life. People also don't believe that you can make money from being a luxury photographer. She has to work extra hard to prove them wrong.
To every entrepreneur, Jeri recommends a few must-read books: The Bible is the most important book for her as it "helps you have values for your business and develop integrity and character." She also recommends How to think like Leonardo da Vinci; Seven steps to genius everyday by Michael J. Gelb; The Richest man in Babylon by George S. Clason; The Tipping Point: How Little Things Can Make a Big Difference by Malcolm Gladwell and Think and Grow Rich by Napoleon Hill.
And who are the women she looks up to? "Definitely Caroline Mutoko!" she blurts out. "I know many people think she is too out there. However I like her brazen self. She speaks out. She is not afraid to stand for what she believes and she doesn't change herself to suit public opinion." Jeri also draws inspiration from her mentor Sue Bryce.
To every aspiring entrepreneur out there, Jeri has this advice: "You start doing, money will catch up! If you wait for the perfect time, you will wait forever. I have also discovered that if you are always concerned about your 'competition', you will never progress. Do YOU! Be brilliant in your craft, curve your own niche and just shine! Competition will always be there. Use it to better yourself, not to bitter yourself."
Looking back to the last three years, Jeri appreciates the great learning experience. "I have tried many things, but I have finally landed on the right one, and that gives me satisfaction. If anyone would have told me eight years ago that this is where I would land, I would have simply laughed at them. But I have done it. I have overcome and now I look ahead with a boldness I never once had. I am going to be a genius in my own craft. I will continue to build my empire. I am going to shine in my own way. So watch this space!" she concludes in laughter.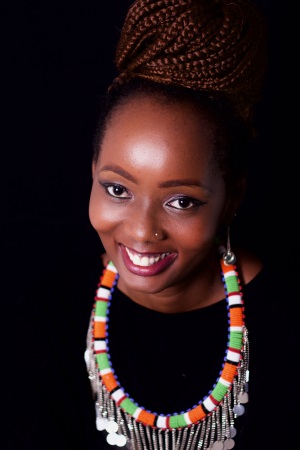 Did you enjoy this story? Post a comment below and on our Facebook page or Twitter #MKAZIPhotosByJeri. 
We like to hear from you. 
Contact or follow Photos by Jeri
PHONE: +254-739 105811
Comments
Comments